De Leon Cirque Fest 2022 Judges to be announced…
2020 Judges:
Reed Kelly
Originally trained at Larkin Dance Studio, The Juilliard School, and American Ballet Theater. Reed Kelly grew up in dance competition as a USA national title winner multiple times over. His professional career has spanned twenty-two years, working professionally in Film / TV / Commercial / Circus and has worked on twelve Broadway shows. Some favorite Broadway credits include: the first four years of "Wicked"; getting to play the role of Spider-man in "Spider-man: Turn Off The Dark", and most recently as a cast member and Dance Captain for Cirque du Soleil's "Paramour"; which he then went on to be the Associate Director / Associate Choreographer for the recasting of Cirque du Soleil's "Paramour -Hamburg". He was also a fan-favorite castaway on CBS's hit TV reality competition show, "Survivor".
Circus has been a through-line throughout Reed's career, initially starting out on silks, static trapeze, and harness work. He then trained straps with world renowned coaches: Victor Fomine, Yury Bozyan, Sergey Volodin and artistically with Sarah Poole and a litany of others though his artistic residency with Cirque du Soleil at IHQ; and with choreographer Kevin Maher in Strut and Fret's production of "Blanc de Blanc Encore" at the Sydney Opera House as a straps soloist and cast member. He is also one half of the aerial straps duo originally formed by Cirque du Soleil, "Two Fathoms", known for their high-level technique infused with innovative composition and classic lines.
Matthew Armenta
Matthew Armenta is a Professional Aerial Artist/Studio Manager/Head Trainer for American Acrobats Performing Arts and Fitness. In this role, Matthew not only ensures the studio runs properly, but leads workshops and classes to clients within the studio. A big believer that circus is for anyone Matthew supports that aerial is for anybody with ANYbody. Matthew is a Highly Qualified Performer with 10 Years of training under his belt. He has performed both nationally as well as internationally. Noted performances/Clients include: NCIS Wrap Party, LA Travel Magazine, Vanessa Hudgens. Matthew Has been teaching for 6 years. Before working with AAPAF, Matthew was the head coach with Encore High School Riverside's Circus Department.

Steve Gale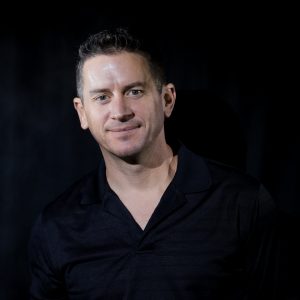 Steve Gale's career in entertainment began at Disneyland in 1994. Since that time, he has grown to be a sought-after professional in many areas of the acrobatic industry. Steve has worked as an acrobatic performer, rigger, creative consultant, director and stunt coordinator, among other titles. His knowledge and experience have taken him all over the world working for hundreds of corporate clients  as well as Cirque Du Soleil, Cavalia, the NBA, the NFL and the Olympics in 2000 and 2002. Steve has also been involved in several television projects including NBC's 'The Cape' and 'Celebrity Circus' where he was the Cirque Coordinator. Recently Steve has worked with the Vegas International Variety Acts Festival (VIVA Fest) as the head rigger, overseeing all the acts performing and competing. Steve has also been welding and creating new acrobatic props for the industry with his entertainment companies Imagination Entertainment & Radiant Productions. www.RadiantShow.com
Thank you! We are honored to have you as our judges at the De Leon Cirque Fest!