Past Judges: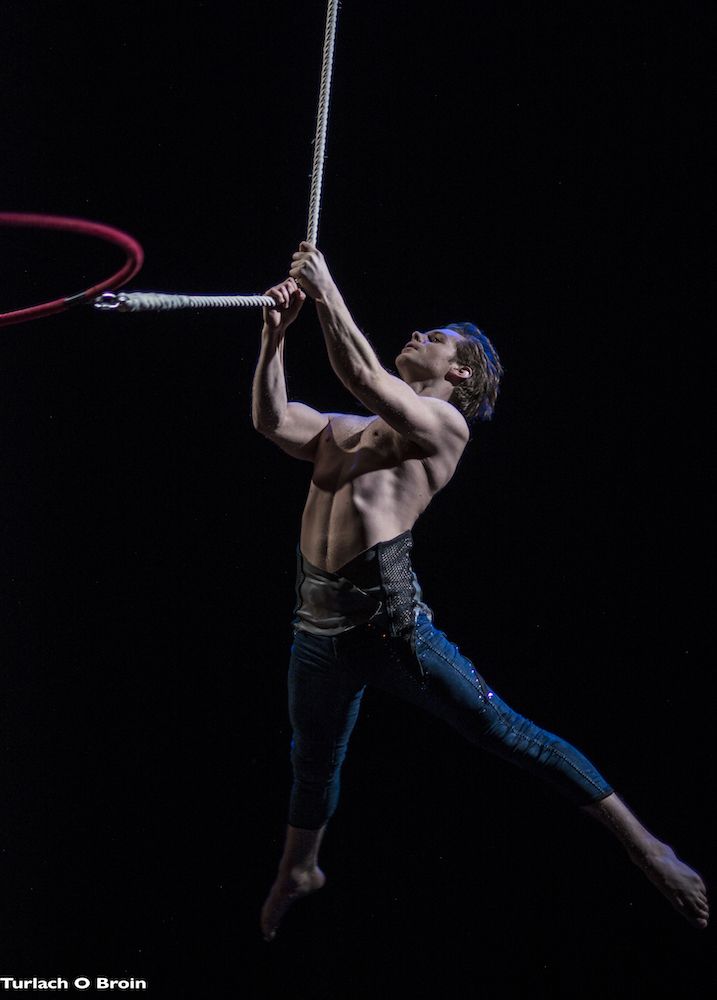 Brennan Figari is an aerial artist, aerial choreographer, and trainer. He has spent over half his life captivating and entertaining millions world wide. He currently lives in Berlin, Germany where he is the head acrobatic coach and choreographer for Friedrichstadt Palast, one of the largest shows in Europe. When not working there he also travels around the world teaching workshops and choreographing for artists and large scale events.
As a freelance aerialist Brennan has performed for a variety of companies and events. Some of these include America's Got Talent, The Ellen Degeneres Show, Wintergarten Varieté, The Tonight Show with Jay Leno, Google, Emirates Airlines, P&O Cruises, Sea World San Diego, Norwegian Cruise Lines, and many more.
For five years and over 1,000 shows, Brennan traveled with the equestrian performance company Cavalia, as an aerial hoop soloist and rotating pole specialist in their show Odysseo. Heavily involved in its creation, Brennan traveled under the largest touring big top in the world and frequently acted as a company spokesperson for media events and special tours.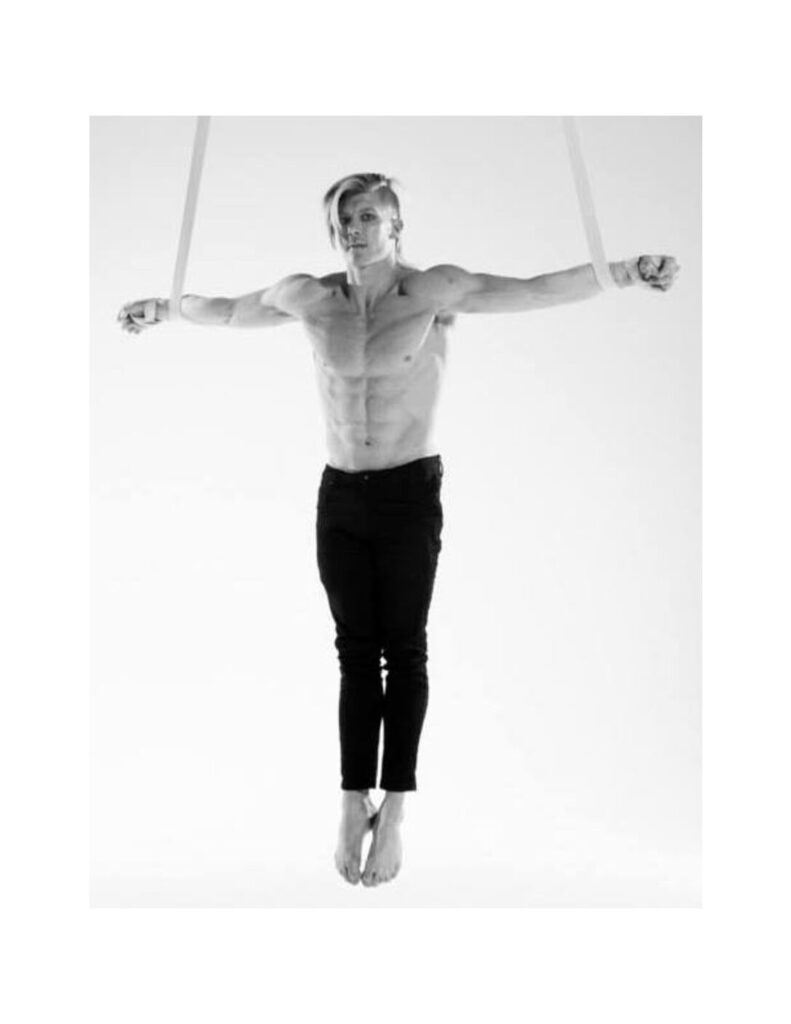 Stuart Mackenzie was born in London and began gymnastics at the age of 12. He represented Great Britain in Sports Acrobatics for 10 years where his Men's Four achieved a ranking of No. 1 in the world.
Once retired from competition he joined the world renowned Cirque Du Soleil in 2008 in Montreal with Saltim Banco FG. Shows included; Kooza Teeterboard act; USA, Canada, Japan, Europe tour. Kurios Duo Aerial Straps; USA tour. Mystere Duo Aerial Straps creation; Las Vegas.
Stuart has now created his own Air Skating act; "combining the poetry of skating & the strength of straps and flying to the skies"– with his partner Sophia Adams where they are sharing their art and performing around the world.
Stuart graduated from Northumbria University with a BSc (Hons) Sport Management, furthermore a FRC specialist, NASM certified PT, PES, CES, FNS & acrobatic and aerial coach; he was artist coach for strength and conditioning on the show Kooza.
Stuart's vision is to share his sporting & artist experience to help present people with an opportunity to achieve their fitness, performance and life goals through trust, belief, and confidence in themselves.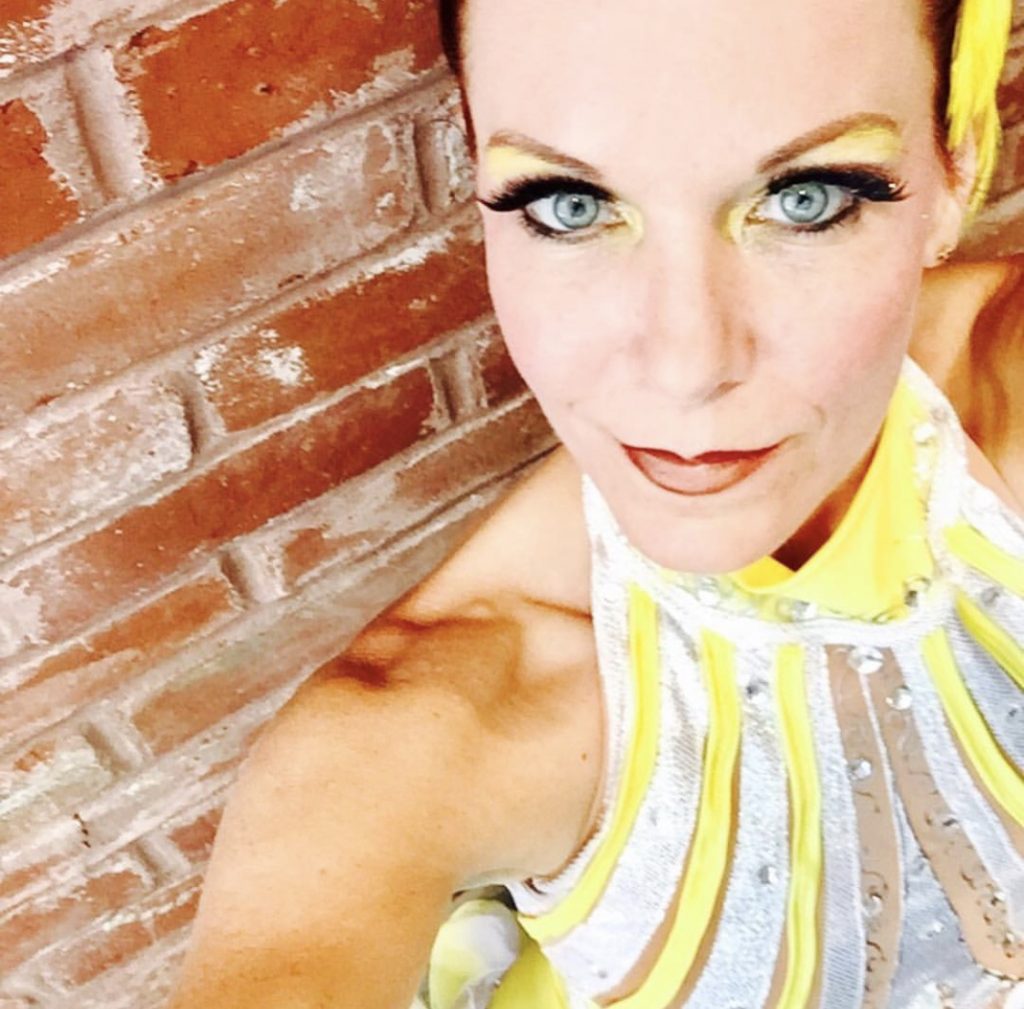 The stunning and versatile aerial choreography of Brenda Hamilton originated over 15 years ago. Since then, she has choreographed, performed, and coached nationally and internationally for stage, film and television. Within the past year alone Brenda has choreographed the aerial elements of Carrie Underwood's Brand New Residency Show "Reflection" in Las Vegas, the official music video "Ghost Story" and a special live performance for the CMT awards show which featured Carrie performing aerial for the very first time.
Brenda has also choreographed for The Voice, Dancing with the Stars, The Country Music Awards, The Kids Choice Awards, hundreds of corporate events, and most notably, with Cirque Du Soleil for the opening ceremony of the Pan Am Games in Toronto, Canada and a special one-time performance for 45 degrees in Mumbai, India.
As a 25-year veteran of the entertainment and dance community, Brenda has the experience and expertise to create an environment specific to the needs of any production. From corporate events and rock concerts to commercials and film, Brenda's choreography captivates audiences with breathtaking artistry.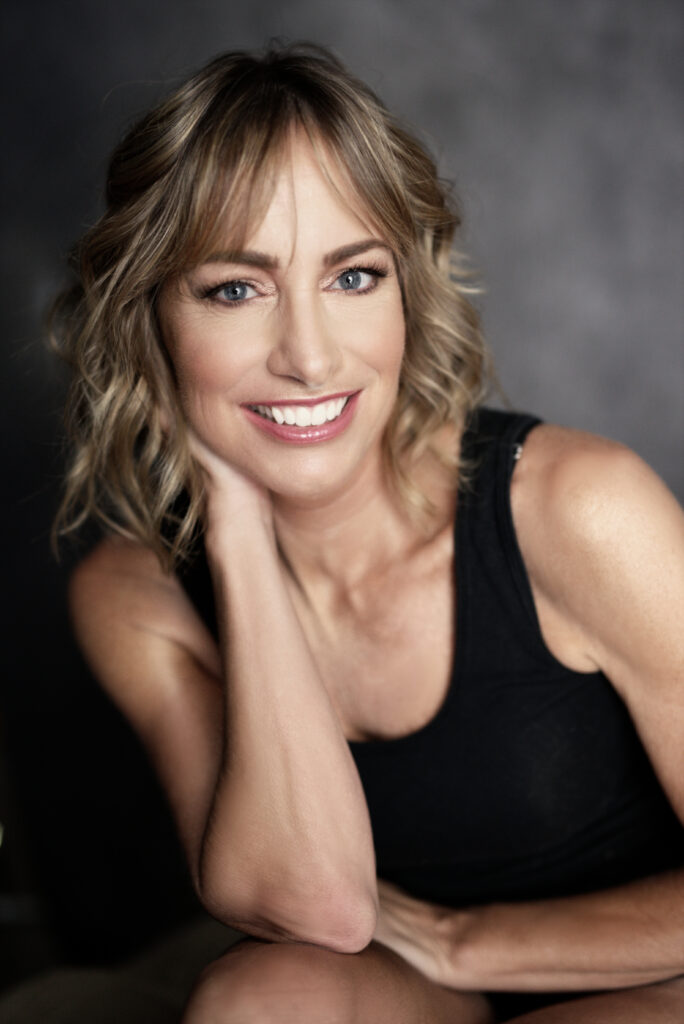 Amy Gale's entertainment background comes from years of performing as a professional dancer in LA and around the world, show directing and choreographing for television, videos and live stage shows. Amy grew up in Palos Verdes and holds a Bachelor's Degree from UCLA and is thrilled to now be the co-owner of Imagination Entertainment with her husband Steve.
Amy has been with Imagination Entertainment for almost 20 years. She started as the Co-Creator, Show Manager and Choreographer for Cirque de la Mer, which premiered at SeaWorld in 2001. She then moved into producing the company's theatrical show productions, special event entertainment and international tours.