De Leon Cirque Fest 2023 Judges: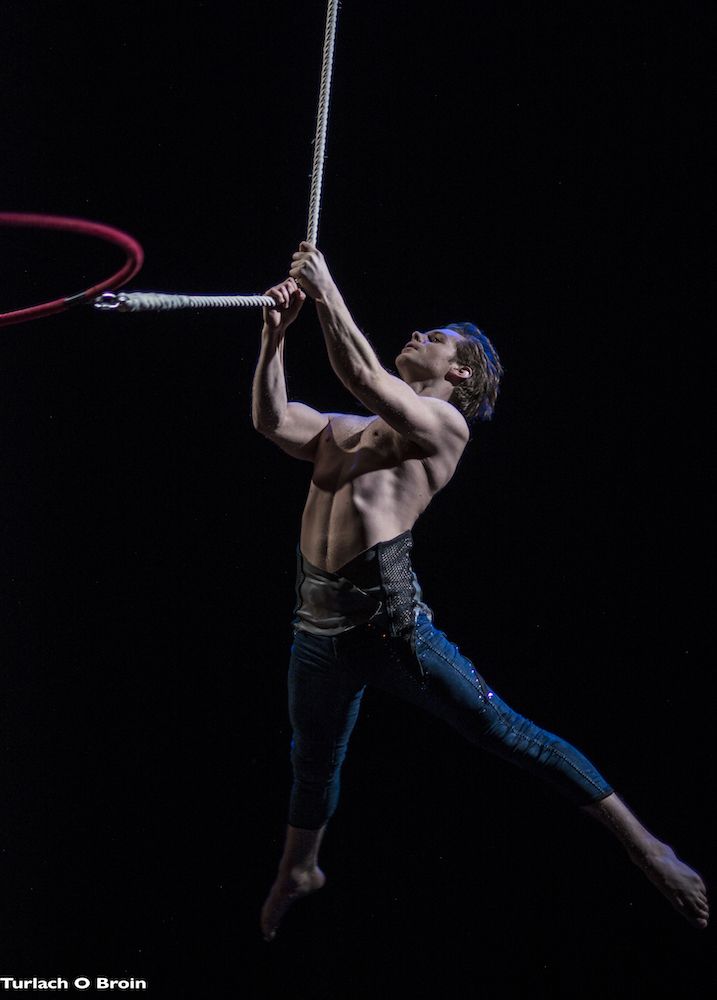 Brennan Figari
is an aerial artist, aerial choreographer, and trainer. He has spent over half his life captivating and entertaining millions world wide. He currently lives in Berlin and is co-founder of Fl'air Studios in Mitte.
As a freelance aerialist Brennan has performed for a variety of companies and events. Some of these include America's Got Talent, The Ellen Degeneres Show, Wintergarten Varieté, The Tonight Show with Jay Leno, Google, Emirates Airlines, P&O Cruises, Sea World San Diego, Norwegian Cruise Lines, and many more.
For five years and over 1,000 shows, Brennan traveled with the equestrian performance company Cavalia, as an aerial hoop soloist and rotating pole specialist in their show Odysseo. Heavily involved in its creation, Brennan traveled under the largest touring big top in the world and frequently acted as a company spokesperson for media events and special tours.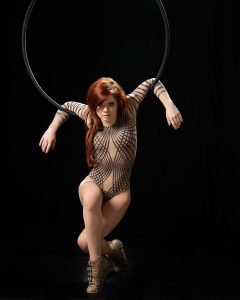 Julie Marshall transitioned from "obnoxious kid who liked playing dress up" to "full-fledged performer" at age twelve. Getting her start in theatre, she began training circus in her late teens and has gone non-stop ever since. She has performed everywhere from equity house theatres and cruise ships to circus tents and riverboats (and a lot of places in between).
Julie received her technical training in Montreal, QC under coaches Genevieve Bassette, Irene Purscke, Sergey Volodin, and Victor Fomine. Her specialty (and continual love-hate relationship with) is aerial hoop, but has done all aerial mediums (although to be fair, not all of them well).
When she's not haphazardly pinballing around the USA, Julie resides in Las Vegas.
Amy Gale
Steve Gale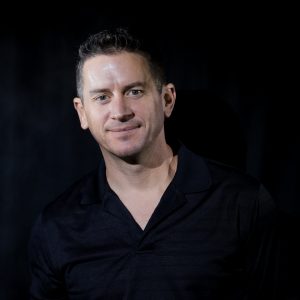 Steve Gale's career in entertainment began at Disneyland in 1994. Since that time, he has grown to be a sought-after professional in many areas of the acrobatic industry. Steve has worked as an acrobatic performer, rigger, creative consultant, director and stunt coordinator, among other titles. His knowledge and experience have taken him all over the world working for hundreds of corporate clients  as well as Cirque Du Soleil, Cavalia, the NBA, the NFL and the Olympics in 2000 and 2002. Steve has also been involved in several television projects including NBC's 'The Cape' and 'Celebrity Circus' where he was the Cirque Coordinator. Recently Steve has worked with the Vegas International Variety Acts Festival (VIVA Fest) as the head rigger, overseeing all the acts performing and competing. Steve has also been welding and creating new acrobatic props for the industry with his entertainment companies Imagination Entertainment & Radiant Productions. https://imaginationent.com/
Thank you! We are honored to have you as our judges at the De Leon Cirque Fest!